3D Entertainment Holdings, Inc. Announces the Enga


Post# of 15
Posted On: 11/21/2013 7:00:01 AM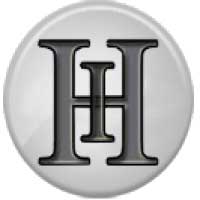 3D Entertainment Holdings, Inc. Announces the Engagement of a Call Center for Technical Support, Sales and Marketing, Addition
3D Entertainment Holdings, Inc. Announces the Engagement of a Call Center for Technical Support, Sales and Marketing, Addition of Content and Advancements Into the Broadcast Network Launch
CHEYENNE, WY -- (Marketwired) -- 10/30/13 -- 3D Entertainment Holdings, Inc. a Wyoming Corporation dba 3D Eye Solutions, Inc. (OTC Pink: TDEY) announces the advancement of the 3D broadcast network, addition of content and technical support.
TDEY has presently engaging employees to handle its own tele-support due to the complexity of the business plan which includes the application, 3D content and pending broadcast network. Since the launch of the application TDEY have seen the interest grow through the national and International community. TDEY's efforts are focused on utilizing several communities throughout the world for its tele-support and sales.
Outside of the United States our international technical support will come from operators from the Philippines and the UK. Each operator has an extensive background in the mobile application market and the media community. TDEY's CEO is vetting all candidates who would operate the call centers and begin to build such teams.
"Our hope is to provide a seamless communication with all countries focusing on 3 primary regions; the USA, Europe and Latin America. The Philippines work well for the demand from the UK, USA and Colombia will work perfect for the Americas," says Mr. Ortiz. "We have present call center agreements with InService America from Lynchburg, VA who has handled many of our previous projects." InService is a full service call-center which provides inbound and outbound services.
Reception of 3D content.
We continue to add more content to the 3D forum and expand our library. The list of shows and movies continue to grow. A complete list will be available for view mid next week over www.App3DTV.com. "We are presently in discussions with Film studios to produce our own content and should have several scrips approved for production by the end of the year. Our search for content has opened a large array of Studios who are interested in producing shows exclusively for our application," says Mr. Ortiz.
The original 3D content programming would be imperative to our furthering of the market space. Many groups have requested licensing contracts of any movies and shows we have converted to 3D. This could open a new level of business for 3D Entertainment Holdings, Inc. It has been within Mr. Ortiz' scope to offer the classics in 3D and to expand the 3D presence on the millions of 3D ready TV sets which have sold throughout the globe. More to come on this topic as momentum builds.
Pending 3D Network Launch.
3D Entertainment Holdings, Inc. is in search and negotiations for leadership which will dedicate their efforts to provide on-air management towards the pending broadcast network. If the community is interested in offering their resume please forward them to:
3D Entertainment Holdings, Inc. c/o Martin Camacho P.O. Box 3733
Grapevine, TX 76099
Any communication via the www.App3DTV.com website will be considered and would be used to expand the search for quality individuals.
About 3D Entertainment Holdings, Inc. TDEY (OTC Pink: TDEY) is fully focused on a 2D and 3D content media creation business with distribution of content through application and smart devices. Owner and developer of App3DTV found on smart devices which provide media content and entertainment. More information can be found on www.App3DTV.com
App3DTV is 2D and 3D app available on Smart Mobile devices for $7.99 per month. The application that features 3D movies, music videos, and other media all at your finger tips. It is currently on schedule to be on Roku and Apple shortly. To download the app go to: www.App3dTV.com or directly from Android Play market:  http://goo.gl/Gy3hLG
Safe Harbor: Statements regarding financial matters in this press release other than historical facts are "forward-looking statements" within the meaning of section 27A of the Securities Act of 1933, Section 21E of the Securities Exchange Act of 1934, and as that term is defined in the Private Securities Litigation Reform Act of 1995. The Company intends that such statements about the Company's future expectations, including future revenues and earnings, technology efficacy and all other forward-looking statements be subject to the safe harbors created thereby. The Company is a development stage company who continues to be dependent upon outside capital to sustain its existence. Since these statements (future operational results and sales) involve risks and uncertainties and are subject to change at any time, the Company's actual results may differ materially from expected results.
Contact information: Clark Ortiz
clarkortiz@me.com
817-845-6244

(0)

(0)
---