COUNTDOWN TO LIVE 3D BROADCAST TV NETWORK BEGINS F


Post# of 15
Posted On: 11/21/2013 6:55:38 AM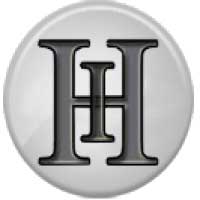 COUNTDOWN TO LIVE 3D BROADCAST TV NETWORK BEGINS For TDEY..........
3D Entertainment Holdings, Inc. in Negotiations With 3D Studios From Europe, Australia, and Hollywood to Create a Live 3D Network
CHEYENNE, WY--(Marketwired - Oct 3, 2013) - 3D Entertainment Holdings, Inc. (OTC Pink: TDEY), a smart technology 2D and 3D entertainment distribution and development company, is currently in negotiations with major 3D studios from Europe, Australia and Hollywood to obtain content for the launch of a live 3D TV network.
"We have begun the process to obtain content towards the goal of creating a live 3D network," said Mr. Clark Ortiz, CEO of 3D Entertainment Holdings, Inc. "Consumers enjoy 3D technology and we are increasing our content library of television shows, movies, and special features all in 3D. Explorations for a full 3D studio in the works," continued Mr. Ortiz
3D Entertainment Holdings, Inc. partnered with iPoint Television to release App3DTV now available over the Android and Amazon app stores. The 2D and 3D app is available on Android for $7.99. The application that features 3D movies, music videos, and other media all at your finger tips. It is currently on beta test and it is scheduled to be on Kindle, Roku, and Apple shortly.
"We built the 3D application with the scope of offering 3D VOD content but have discovered a healthily array of LIVE 3D Network interested in retransmitting their network over our application," said Mr. Ortiz.
Consumer uptake of 3D hardware continues apace, with the market on track to achieve 157.7 million 3DTV sales in 2017, up from a forecast of 59.3 million for 2013, but content will still be lacking according to a new report from Futuresource Consulting. "In 2017, 3DTVs will account for 58% of all TVs sold across the globe, rising from 18% last year," says Sam Leech, Research Analyst, Futuresource Consulting.
About 3D Entertainment Holdings, Inc.
TDEY (OTC Pink: TDEY) is fully focused on a 2D and 3D content media creation business with distribution of content through application and smart devices. Owner and developer of App3DTV found on smart devices which provide media content and entertainment. More information can be found on www.App3DTV.com
App3DTV is 2D and 3D app available on Android for $7.99. The application that features 3D movies, music videos, and other media all at your finger tips. It is currently on beta test and it is scheduled to be on Kindle, Roku, and Apple shortly. To download the app go to:
https://play.google.com/store/apps/details?id...ps.app3dtv

(0)

(0)
---