My post to Shelly an IHUB ADMIN which was actually


Post# of 71
Posted On: 10/17/2013 12:10:32 AM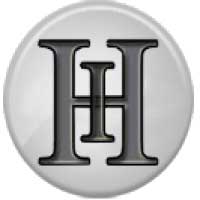 My post to Shelly an IHUB ADMIN which was actually deleted within 30 seconds by her:
Shelly you are so rough with your posts. Your defensive attitude leads me to believe you have excess baggage. That is ok though. Lets go out! Heck I will even let you be my sugar mama. You may have to up your alimony to take care of me. How long does it take for a single mom to get more child support in Canada?
Shelly catch me if you can? You will fail.
P.S. My IT guys are DA BIG BOYS! 
P.S.S. Another post to Shelly my little sugar mama:
Shelly? Why? LOL!

Not off topic?

Buy DUSS and CYBK and make something of yourself. After all take the profits and make me your bitch!

Check out IHUB BUSTERS... You may learn something...

CATCH ME IF YOU CAN. I KNOW YOU ARE TRYING RIGHT NOW. YOUR ATTITUDE TELLS ME YOU ARE TRYING TO BUST ME. YOU WILL LOSE. YOU ARE LOSING RIGHT NOW. BIG DOGS IN DA HOUSE WHEN THE TIME IS RIGHT. THE TIME IS RIGHT NOW. SHELLY YOU ARE THINKING ABOUT ME RIGHT NOW. PUT YOUR KIDS TO BED EARLY AND GRAB A DRINK. IT IS GOING TO BE A LONG NIGHT FOR YOU.
WEEEEEEEEEEEEEEEEEEEEEEEEEEEEEEEEEEEEEE!

(0)

(0)
---
Disclaimer: My opinion is based on extensive DD of a companies business plan and management. I am not a financial advisor nor a stock promoter. I am an investor. Please Do your own DD and make your own investment decisions based on you only and noone else.