Kookn Kap Shark Tank 10-4-2013


Post# of 285
Posted On: 10/04/2013 5:46:13 PM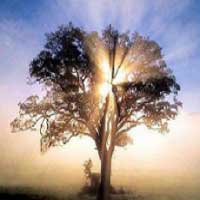 Kookn Kap Seen On Shark Tank 10-4-2013
Hair smells like Krap?! Get a Kap!!
The original Kookn' Kap ™ is a lifestyle convenience product for the everyday cook!  When cooking food with aroma, use the Kook'n Kap ™ to keep hair smelling fresh and clean all while making your blowout last.
Company Webiste:
http://www.kooknkap.com/
Where To Buy:
http://www.kooknkap.com/#!buy-now
•  Redefines the traditional chef hat!
•  Affordable, Reusable, Essential!
•  Keeps hair out of food!
•  Keeps smell out of hair while cooking!
•  Keep the bounce in your blowout!
•  Dont waste time washing your hair after preparing a flavorful meal!
•  Made in the U.S.A!!!
Reviews
I hated the leftover smell in my hair after cooking sauces or stews, or when I made bacon and eggs in the morning. Another Kookn' Kap please! 
Ann Deveau, 51  Dracut, MA
I never knew how to keep the smell of Greek food out of my hair.  Thank you Kookn' Kap!!  OPA!! 
Vasilia Tsimeraki, 42  Long Island, NY
For a working woman on the go, the Kookn Kap has saved me hours in my day and money on my blowouts! I especially love my "Bitch in the Kitch" Kap, so sassy and trendy! 
Brenda Joseph, 26  Los Angeles, CA
Facebook:
https://www.facebook.com/kooknkap
Twitter:
https://twitter.com/KooknKap
More From Shark Tank:
http://investorshangout.com/board/87627/Shark-Tank

(0)

(0)
---
DISCLAIMER

I am the Founder/Owner/Admin of Investors Hangout.

Myself nor any admins at InvestorsHangout.com Trade Stocks.
My YouTube videos are for informational purposes only!

ALWAYS do your own research before
buying any stock! Don't buy a stock just
because someone said so!

I am NOT Compensated For My Videos!

I do YouTube videos to help others get a better understanding on how to look at the market.