The Freeloader Shark Tank 10-4-2013


Post# of 285
Posted On: 10/04/2013 5:21:56 PM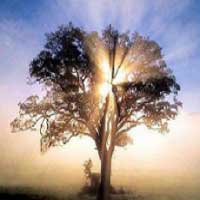 The Freeloader Seen On Shark Tank 10-4-2013
The creators of the Freeloader consist of two quasi-adventurous, painfully civilized, but mostly feral fathers.
Company Website:
http://www.myfreeloader.com/
Buy The Freeloader:
http://store.myfreeloader.com/
In our day to day reality of attempting to broaden the boundaries of acceptable behavior, we too wanted to push our children's relationship with nature. Our ever present quest to remain perpetually outdoors was stifled time and again by inadequate means of bringing the most important amongst us, our children, along for the ride. Thus, we set out to create a means by which we can pound the pavement, traverse the trails, and discreetly be able to carry the little ones when and if they required. From these confused minds, the Freeloader was born. We trashed the traditional metal frames, the wraps, opting instead for something that looked at least moderately minimalist, trying to avoid that "mobile-home" on your back look that we currently see in the market.
But most importantly, we want our progeny to get out there and use their tiny legs to the best of their ability, to the point which they hit their wall and can go no further. At that point you simply drop the seat and give them a lift.
Compact, lightweight and portable, the innovative, new Freeloader child carrier uses advanced materials and design to create a better experience for parents who love spending time with their kids. Whether you are traveling by air, going to the zoo, or hiking with your little one, the Freeloader child carrier is there ready to help carry the load. It's a child carrier, baby backpack and hiking carrier in one. And it's a perfect fit for moms and dads that want a lighter, more versatile carrier. Best part is when you aren't using it, the Freeloader's integrated aluminum seat folds up neatly to the size of a daypack.
The Freeloader child carrier also features easy-to-use, 5-point safety harness straps designed from the Formula One-style harness. The safety harness straps are specially made to fasten securely and stay safely out-of-reach of children in the carrier.
The Freeloader provides ergonomically designed shoulder and waist straps that distribute the weight to the carrier's hips and torso reducing long-term impact and sudden strain. The contoured shoulder straps are adjustable and provide extra padding for comfort and support. The plush padding in the back panel and seat cushion offer extended comfort for your child.
The Freeloader is small enough to carry-on and stows away easily, making it perfect for air travel, road trips and more.
features:
Seat cover designs are interchangeable, stylish and machine-wash safe
Open back design maximizes airflow to keep your back cool
Made with lead-free and phthalate-free nylon materials
Certifications: Meets all CPSC standards
Minimum Age: 2 1/2 years
Weight: 5.8 lbs.
Carrying capacity: 80 lbs.
FAQS
Where can I get the Freeloader?
The Freeloader is available through our website domestically in all 50 states and in over 90 countries.
What is the age range for The Freeloader?
The Freeloader is recommended for children 2 ½ years and older. As long as a child can walk up and down stairs, the Freeloader is a good fit.The shoulder straps must sit at, or below the height of the child's shoulders while seated in The Freeloader.
How much does a Freeloader weigh?
5.8 lbs.
What are my color options?
Currently we offer two models of the Freeloader: Midnight & Coral Reef. More colors will soon be available so we encourage you to sign up for our email updates and let us tell you when new models are available.
How do I know which size to order: small, medium or large?
Click here for the sizing chart.
When will the Freeloader be available?
We have a limited supply of Freeloaders currently available. Additional Freeloaders will be available in 3-4 months time.
How do I put my child in Freeloader?
It's easy! 2 buckles, 4 cinch straps and you're done!
How much can the Freeloader carry?
The Freeloader is designed to comfortably carry children that weigh between 20 pounds and 80 pounds.
Is there storage on the Freeloader?
The Freeloader offers extra pockets in the waist strap for cell phone, keys, wallet or even a small camera. Additional storage will be available with new accessories. Sign up today to get our most recent product updates.
Does The Freeloader meet consumer regulations?
The Freeloader meets or exceeds regulations in the USA, Canada, Europe, Australia and New Zealand.
Facebook:
https://www.facebook.com/MyFreeloader
Twitter:
https://twitter.com/myfreeloader
More From Shark Tank:
http://investorshangout.com/board/87627/Shark-Tank

(0)

(0)
---
DISCLAIMER

I am the Founder/Owner/Admin of Investors Hangout.

Myself nor any admins at InvestorsHangout.com Trade Stocks.
My YouTube videos are for informational purposes only!

ALWAYS do your own research before
buying any stock! Don't buy a stock just
because someone said so!

I am NOT Compensated For My Videos!

I do YouTube videos to help others get a better understanding on how to look at the market.