To the board...  The reason to


Post# of 45507
Posted On: 09/22/2013 8:14:19 PM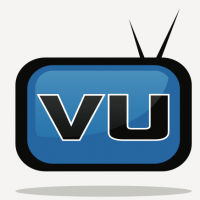 To the board...  The reason to push back is laid out in the story.  I understand some may feel disapointed about the push back. We have strong reasons for the move which will enhance our viewership on launch.  This will result in the best chance for the network to be successful and profitable.
We have been working for the last several weeks to acquire a large TV/Film library with 2000+ hours of programing.  We where not certain that the deal could be done so we planned on moving forward with just a few shows.  Early this morning we where able to finalize the deal for the library. Rather then launch with only a few shows Monday, we have decided to wait and program all the new shows in. This way when people see us for the first time, they will see a larger scale network.  Tens of millions of people that have never heard of us will see us for the first time when we do launch. we want to offer to best first impression possible to these viewers. FilmOn is doing a huge advertising push and we don't want to lose potential viewers when they see a network with only a handful of shows.
The exciting thing about the new library is we will have enough programing with the library added to our current shows to give us content for the entire first year.  The money and time this saves us is enormous.  For the first year we can just focus on bringing in revenues.

(0)

(0)
---