I did go to the other board when


Post# of 45507
Posted On: 08/13/2013 2:22:05 AM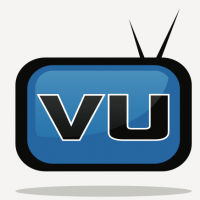 I did go to the other board when it started getting really bad all the lies they where telling over there.  People are posting there that I sold shares and have sold 600 million shares. This is a lie and on filing date everyone will see that.  There are tons of others lies that I had to correct.  At the same time as I try to correct the lies I get hammered with PMs.  Recently I was offered a deal over there. If I make Vinnie and his group an offer, they will stop attacking me.  We had a really tough year and are coming out of it pretty darn good.  I have been fighting for this company and have never given up.  So I do take these lies and attack personally when we have worked so hard to get here. 
Here are the messages I was sent.  Before you go on the language is pretty bad, but I want people to understand what is happening. 
vincelong
Saturday, August 10, 2013 11:00:25 PM
Hey buddy you wanna call a trus? Or do you want me to continue shoving 1 tons up your lying ass!? Let me know what you propose. Me and my friends will not stop until your behind bars! You do understand that right? We know what your doing and we have the goods on you. Your fucked and we haven't even gotten started yet.
vincelong
Friday, August 09, 2013 2:47:51 PM
Ha! I told you we'd shove this scam up your ass dipshit! The only thing now is to get the IRS and the SEC to carve you out a little hole for a few years you low life SOB! I'm working on it. We are committed to your extermination from trading and living as a free American
vincelong
Saturday, July 20, 2013 9:21:09 AM
How ya feelin? This I assure you is nothing like the real jail you belong in. If only I can help with getting you in that one. That would make Vincelong and a stadium full of others very happy!
vincelong
Friday, July 19, 2013 6:18:40 PM
What's up fuck head? How you liking your board right about now. I told you I'd be with you till the end. All of this participation from an iPhone. You have my opinion 24 hrs a day you low life scam. I'm willing to bet I cost you another 2-300,000,000 shares you didn't plan on having to dump at this level and below. It's all relative douche bag

(0)

(0)
---