Dresner Partners' Michelle Moreno to Appear on a P


Post# of 617763
Posted On: 06/25/2013 8:45:43 AM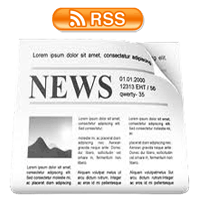 Dresner Partners' Michelle Moreno to Appear on a Panel at the Greater Chicago Data Center Summit
CHICAGO, IL--(Marketwired - Jun 25, 2013) - Dresner Partners, a leading FINRA-registered, middle-market investment bank, is pleased to announce that Managing Director Michelle Moreno CFA will appear on a panel at the Second Annual Greater Chicago Data Center Summit on Thursday, June 27 from 9:20 - 10:20 a.m. Ms. Moreno will join five other panelists to discuss "Data Center Financing: Exploring the Role of REIT, Technology, and Private Equity Funds." More than 400 are expected to attend the conference at the Museum of Science and Industry, 5700 S. Lake Shore Drive.
In addition to serving as a Managing Director for Dresner Partners, Ms. Moreno is President of the Chicago Finance Exchange, a group of professional women engaged in various aspects of finance who have distinguished themselves with their accomplishments. She also holds the Chartered Financial Analyst designation and has over 25 years of investment banking experience in a wide range of industries including outsourced services and contact centers, education, healthcare and behavioral health, human capital management, marketing services, prison management, and related technologies. She has advised on more than 30 transactions ranging from $6 million to $2.3 billion, including mergers, acquisitions, private and public equity and debt issuances, recapitalizations, and strategic alliances.
The Greater Chicago Data Center Summit offers an opportunity for discussion, debate and networking on the next chapter in technology innovations, and the backbone for today's internet infrastructure -- new and innovative data centers. The summit is part of the National Data Center Summit Series, with additional regional events in New York, Los Angeles, Dallas and Santa Clara, Calif. More than 3,500 executives have participated in data center summit conferences around the nation in the past two years. For more information, please visit http://cre-events.com/chicago2013/ .
About Dresner Partners Dresner Partners is a FINRA-registered, middle-market investment bank headquartered in Chicago, Illinois. Founded more than twenty years ago, Dresner Partners provides financial advisory services to business owners and managers throughout the world, including institutional private placements of debt and equity, merger and acquisitions, valuations and strategic consulting services. Dresner Partners is also a member of IMAP, an exclusive global organization of leading merger and acquisition advisory firms. Its affiliate company, Dresner Corporate Services, is a strategic communications firm specializing in public and investor relations. More information is available at www.dresnerpartners.com .
For Media Inquiries: David Gutierrez Dresner Corporate Services (312)780-7204 david.gutierrez@dresnerco.com Doug Dusik Dresner Corporate Services (312)780-7218 ddusik@dresnerco.com

(0)

(0)
---