Liz Lovely Cookies Shark Tank 3-15-2013 - Join th


Post# of 285
Posted On: 03/15/2013 11:51:55 AM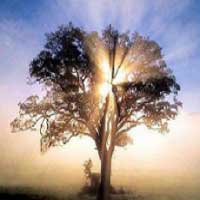 Liz Lovely Cookies Shark Tank 3-15-2013 -
Join this conversation by joining the site and clicking public reply

Company Website: http://lizlovely.com/
Shop Online: http://lizlovely.com/collections/cookies-by-the-pack
Mission Statement
Liz Lovely is Baking a Difference™

Authenticity
Liz Lovely brings you cookies with a higher purpose. As Liz puts it, "Authenticity from start to finish." That means an uncompromising commitment to perfection, and a relentless approach to social responsibility . We don't cut corners, and we don't prioritize profits over people or the planet.
A Labor of Love
We've come a long way since 2003. It's been a treacherous road frought with peril. Every day requires courage and dedication. But the rewards are many. Like the encouraging emails, phone calls, and visits we get every day from our fans. Thank you for your support. We couldn't do it without you!
Our Goals
1. Make real food using 100% natural ingredients .
2. Create sustainable jobs that support the American dream.
3. Bring hope & joy to people living without dairy , eggs , and wheat .
4. Promote cruelty-free food by being a certified vegan bakery.
5. Use green packaging alternatives as much as possible.
Got Questions?
We've got the answers...
Where is the Wholesale Accounts link?
We moved it to the top link area, to the right of Snaps the Dragon.
Doesn't Palm Oil destroy Orangutan habitats?
Not ours! Please check out  our Palm Oil page .
Free Samples... do your offer any?
Sorry, unfortunately it's not financially feasible for us to offer free samples.
Organic... Didn't you used to be Certified?
That's a long story,  read more about our Organic status .
I'm Allergic to [ whatever ]... is your product safe for me?
Maybe,  check out our allergen statement.
Fair Trade chocolate... do you use it?
We only buy 100% dairy free chocolate made on dedicated dairy free equipment. There are virtually no suppliers of Fair Trade certified chocolate that meets these criteria, and their prices are 10x what we can afford in a cookie. We buy our chocolate from Barry Callebaut, a company that is committed to corporate social responsibility .
Plastic Bags... why do you use two? Alternatives?
We agree that plastic is not the best solution, check out our Green Packaging page
Do You Ship to __________?
Because of customs and perishability, we are only shipping to the 48 domestic U.S. states right now. Please review our Shipping policies for more info.
Can I Tour the Bakery?
We're not really zoned for retail traffic, sorry.
Do You Offer Free Samples or Coupons?
It's not feasible right now for us to offer free samples or coupons directly, but many of our retail stores sample our products on a semi-regular basis. Also our Fan Club members get access to occasional discounts and giveaway opportunities.

(0)

(0)
---
DISCLAIMER

I am the Founder/Owner/Admin of Investors Hangout.

Myself nor any admins at InvestorsHangout.com Trade Stocks.
My YouTube videos are for informational purposes only!

ALWAYS do your own research before
buying any stock! Don't buy a stock just
because someone said so!

I am NOT Compensated For My Videos!

I do YouTube videos to help others get a better understanding on how to look at the market.