Whitelist Investors Hangout >
Our website is made possible by displaying online advertisements to our visitors.
Please consider supporting us by disabling your ad blocker.
Canadian National Stock Exchange


Post# of 603835
Posted On: 05/04/2013 11:47:25 AM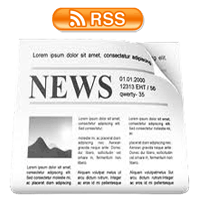 Canadian National Stock Exchange Grows Listings in April 2013
TORONTO, ONTARIO--(Marketwired - May 2, 2013) -
Editors Note: There is an image associated with this press release.
CNSX Markets Inc. welcomed seven new companies listing securities on the Canadian National Stock Exchange (CNSX) in April. The seven companies, the second highest number of companies joining the exchange during any month since the exchange began operations in 2003, came from a broad range of industry sectors. April also marked the first month that CNSX commanded more than 25% of the new listings on exchanges in Canada.
Richard Carleton, CEO, stated "Corporate finance for early stage companies is challenging at present. These new CNSX issuers are to be congratulated for their success in attracting growth capital. We look forward to working with them as they continue to build their businesses through the public capital markets in Canada."
The recent arrivals included two companies in the technology space:
- Gener8 Media Corp. (GNR)
- Plus8 Global Ventures Ltd. (PGT)
Three companies in mineral exploration and finance:
- CNRP Mining Inc. (CND)
- Starfire Minerals Inc. (SFR)
- GreenBank Capital Inc. (GBC)
And two companies (one a technology company and the other a producing gold miner) that issued debt and preferred shares respectively:
- Mint Technology Corp Debentures (MIT.DB.A), (MIT.DB.U), (MIT.DB.V)
- Banro Corporation Series A Preference Shares (BAA.PR.A)
Entrepreneurs that wish to grow their business and access the capital available in the Canadian public markets are finding that CNSX has the right balance of streamlined regulation and low cost along with enhanced transparency that empowers investors. Companies at an early stage of development have an affordable alternative to go public and list on CNSX.
To learn more, email us at info@cnsx.ca or visit www.cnsx.ca and on Twitter @CNSX_News.
Real-time quotes and company information are available at www.google.com/finance .
About CNSX Markets:
CNSX Markets Inc. is a Canadian company established in 2001 that operates the Canadian National Stock Exchange. The company was recognized by the Ontario Securities Commission as a stock exchange in 2004. CNSX provides listing and trading services to a wide range of Canadian and international issuers by offering low fees and innovative continuous disclosure features designed to minimize regulatory costs while improving the quality of information available to investors. With 195 securities listed, and 88 participating dealers, CNSX is an attractive and growing venue for issuers of equity and debt securities from all business sectors.
To view the image associated with this press release, please visit the following link: http://www.marketwire.com/library/20130502-cnsximg52LRG.jpg .
Canadian National Stock Exchange (CNSX) Robert Cook Senior Vice-President Market Development (416) 572-2000 ext 2470 robert.cook@cnsx.ca Canadian National Stock Exchange (CNSX) James Black Director Business Development (604) 331-1213 ext 227 james.black@cnsx.ca www.cnsx.ca

(0)

(0)
---