Biomass


Post# of 1858
Posted On: 02/11/2013 2:50:47 PM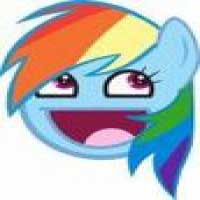 Biomass Secure Power Inc. Announces Option to Lease Land from Greater Baton Rouge Port Commission
Biomass Secure Power Inc. (PN) (USOTC:BMSPF)
Historical Stock Chart
6 Months : From Aug 2012 to Feb 2013
ABBOTSFORD, British Columbia , Oct. 22, 2012 /PRNewswire/ -- Biomass Secure Power Inc. (PINKSHEETS: BMSPF) (the "Company") is pleased to provide shareholders with an update and announce that the Company has entered into a 90 day Option to Lease 90 acres of land from the Greater Baton Rouge Port Commission. This option was approved October 18 by the Port Commission. http://www.portgbr.com/media/user/meetings/Co...-18-12.pdf
Biomass Secure Power expects to complete a long term lease agreement with the Greater Baton Rouge Port Commission by December 31, 2012 .
About the Company
Biomass Secure Power Inc. is incorporated in the Province of British Columbia . The Company has designed its biomass pellets plants to produce 340,000 tonnes of pellets per line. This allows the Company to leverage the engineering over several plants, as key equipment will be identical in each plant.
Safe Harbour Statement:
This information includes certain "forward-looking statements." The forward-looking statements reflect the beliefs, expectations, objectives and goals of the Company management with respect to future events and financial performance. They are based on assumptions and estimates, which are believed reasonable at the time such statements are made. However, actual results could differ materially from anticipated results.
On Behalf of the Board,
BIOMASS SECURE POWER INC.
" Jim Carroll "
Jim Carroll
President and CEO
Contact: 604 807 4957
SOURCE Biomass Secure Power Inc.
Copyright 2012 PR Newswire

(0)

(0)
---